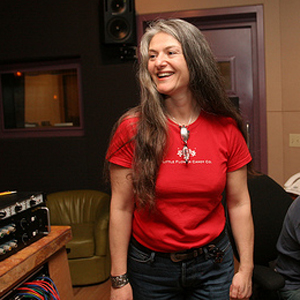 Morning Becomes Eclectic Producer Ariana Morgenstern caught up with Bruce Springsteen quite unexpectedly. When asked what in the world she talked about when faced with The Boss, she says she just went straight for "the truth."
"I told him the truth, that he was the reason I became a US Citizen. He asked where I was from, and I told him Argentina. He said he LOVES Argentina. I let him know that it is artists like him and Johnny Cash that ultimately inspired me to seek US citizenship in 2000."
We all wished we were in Ariana's shoes in that moment! What a fantastic story to bring home with her from SXSW!
Here's the segment from Morning Becomes Eclectic:

Bruce Springsteen is a living legend, and at 62 years old shows no signs of slowing down. His new album Wrecking Ball came out last week and debuted at number one in 14 countries. He's also about to start a world tour, his first without saxophonist and side-man Clarence Clemons. But on Thursday, he took a South by Southwest audience on a whirlwind tour of his own music history. KCRW's Avishay Artsy has this recap.